Putting Trust in Ewes
Mere Park Cremery has recently been interviewed by Patrick McGuigan for Fine Food Digest in which Ruth discusses our new blue cheese which is made from our very own raw sheep's milk.
What makes our cheese so delicious is the quality of the milk that does into it which is something that we are incredibly proud of. Our blue cheese is dense and rich and has a very gentle tang that really makes the sweet sheep's milk sing with flavour.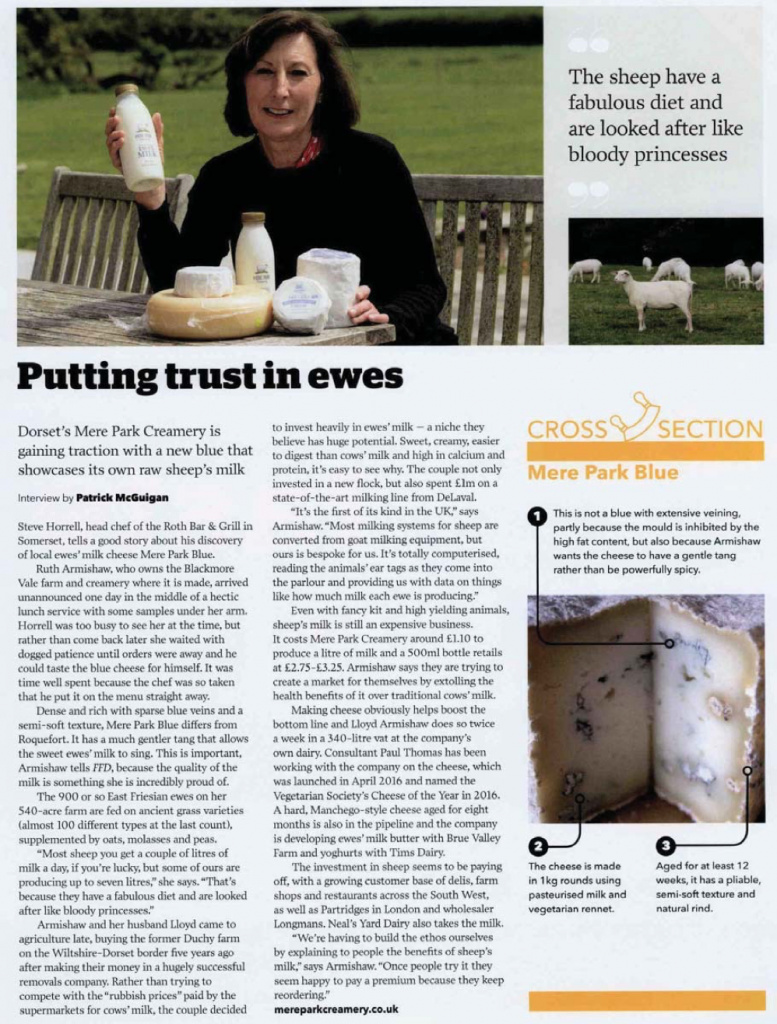 Source Food Digest Magazine
We love talking about the farm and everything that goes on here he do not really talk about the technology that helps us to do the things we do. The girls do most of the work but we have some top of the range machinery that enables us to keep producing the great products we do as Ruth touches on this in the interview,
"Most milking systems for sheep are converted from goat milking equipment, but ours is bespoke for us. It's totally computerised, reading the animals' ear tags as they come into the parlour and providing us with data on things like how much milk each ewe is producing."
Without this technology we would not be as efficient in producing Ewe's milk and for us it is all about great taste and great quality.
Find out more about our Sheep's Cheese.