Kunewyk Woods
We are a family business with nature and the great outdoors at the very core of our hearts.
Having all grown up in the countryside, we love nothing more than pulling our wellies on and getting outside no matter the weather. Since the farm was purchased in 2011, we have worked tirelessly to protect the wildlife and its ancient meadowland. It wasn't until the newest generation in the family started arriving in 2015, our perspective transformed to a mission to protect our planet, starting with our own land set in the historic and beautiful Blackmore Vale.
Kunewyk Woods is located just outside Shaftesbury, Dorset. With a past that has seen King John storming across the land on his hunting steed to the home of War Horses in the 13th century before making their way to France for the battles in Crecy, Poitiers and Navarrette.
The name Kunewyk – Cune-wick can be traced back to 1268 where Mere Park was known as Parco de Kunewyk. This name was derived from Old English 'Cuna' (general place) and 'Wyk' (Cows Farm)
---
Our Mission
Our mission for Mere Park Forest is to transform as much of our pasture land to woodland as possible. To start with, our aim is to plant 1 million trees. But this is only the beginning.
We need the trees to help us breathe. We need trees to protect and nourish our wildlife which are at the risk of extinction at the fastest rate on record. Without our wildlife and insects, we humans cannot survive. We want all children and their future generations to be able to enjoy the countryside and nature as much as we have been fortunate enough to do so. It's time for us all to give something back.
In the near future, we aim to build an education centre on site for anyone of any age, to access. Through workshops, wildlife walks and talks, this will be somewhere to visit and learn about the local environment, the wildlife and how we all can make a positive change in our lives.
---
Q & As
Can I plant the tree?
If you are purchasing a Dedication Tree, the answer is yes. By prior agreement with us, we can arrange a date where, should you wish, you can plant the tree in your own time to mark the event. If your purchase is to offset your Carbon Footprint, we are unable to offer this service. However please do not hesitate to sign up for our newsletter detailing volunteering dates where you can help us plant trees.
Will I get a certificate for my dedication?
Yes you will – to reduce the Carbon Footprint (paper, printing, delivery by the postman) all certificates will be emailed to you as a PDF document so, if you wish you can print it off at home. However, if you still wish for us to post a certificate to you or another individual, please select this at checkout and this will be arranged for a small postage fee.
Where is my donation going?
Your dedication cost will go towards the cost of the tree, the planting, maintenance and protection of the tree. It will also go towards the hedging and wildflowers that will be planted in the trees vicinity to nurture the wildlife.
Is there anything else I can do to help the environment?
Yes – there is so much more you can do to help protect the environment. If all of us make one small change, there will be a huge impact on the environment. You can find some tips here and there are many more tips on the internet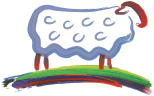 The Benefits

Trees help us breathe

Protect our wildlife

Enjoy the countryside